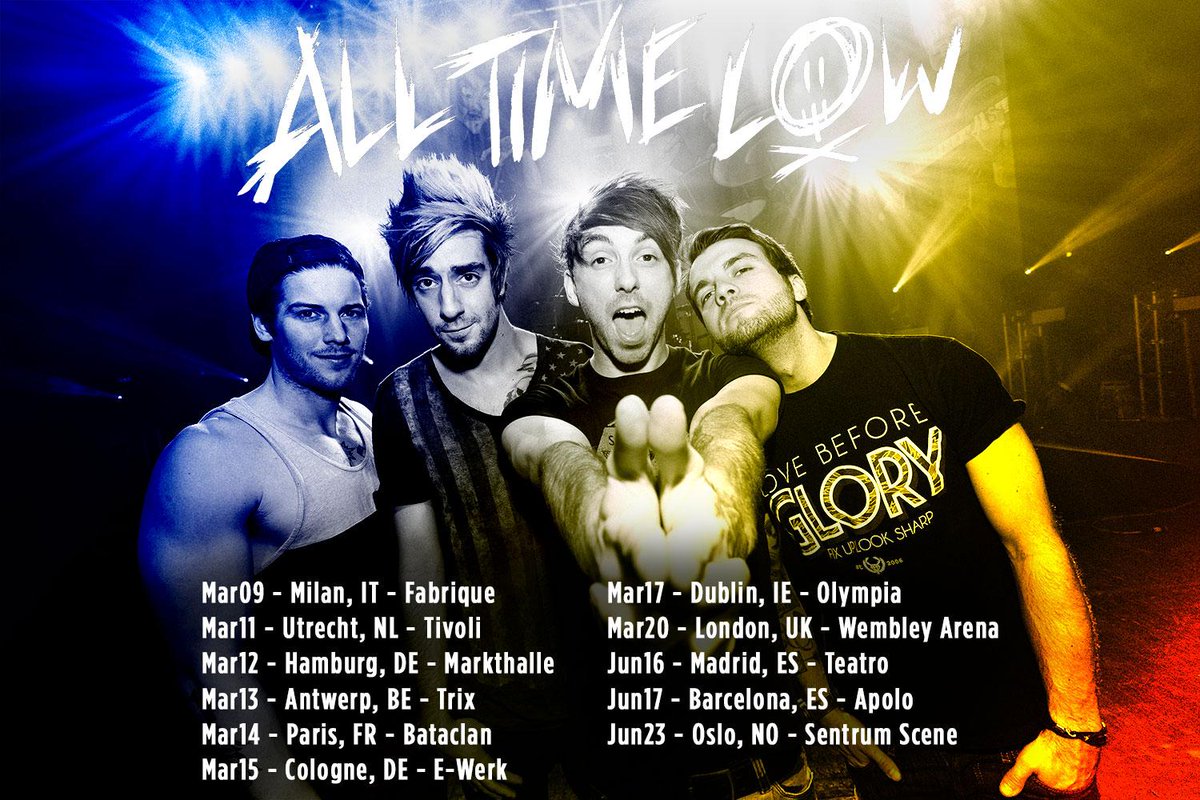 All Time Low have announced they will be heading to Europe next year. Check out the dates below.
Mar 09 Fabrique Milan, Italy
Mar 11 Tivoli Utrecht, Netherlands
Mar 12 Markthalle Hamburg, Germany
Mar 13 Trix Antwerp, Belgium
Mar 14 Bataclan Paris, France
Mar 15 E-Werk Cologne, Germany
Mar 17 Olympia Dublin, Ireland
Mar 20 Wembley Arena London, United Kingdom (Sold Out)
Jun 16 Teatro Madrid, Spain
Jun 17 Apolo Barcelona, Spain
Jun 23 Sentrum Scene Oslo, Norway
Mad Men's Kiernan Shipka has been joined by Meg Ryan and Moonrise Kingdom's Kara Hayward in Fan Girl, about a 15-year-old post-Millennial teen who lives for making movies and idolizing her favorite band. Given only a few days to complete a final film project, she comes up with an idea that could bring her two passions together.

Pop punk band All Time Low lends its music to the Fan Girl soundtrack and will also appear as themselves.
Meet Alex Gaskarth this Saturday at Zumiez Outlets at Orange, CA! 1-3pm, free, limit to 300 people so get there early!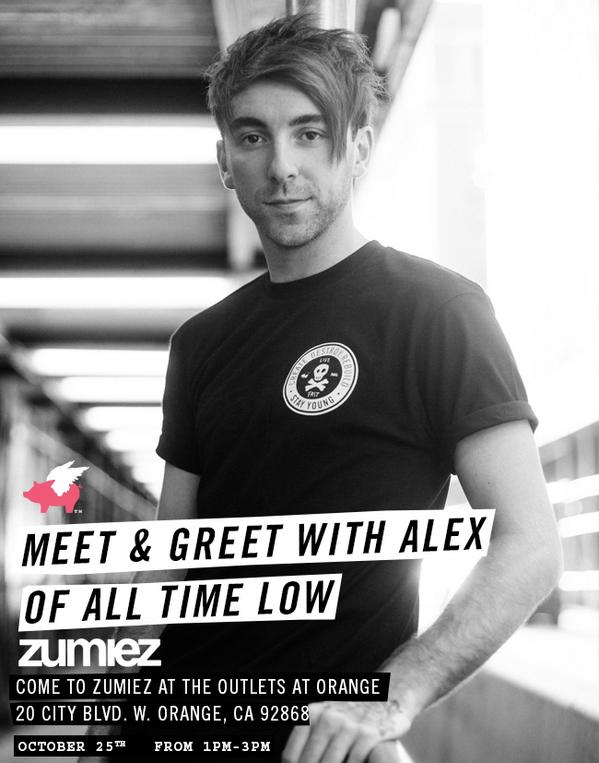 All Time Low have been working on their sixth studio album for the past few weeks with John Feldman. Benji & Joel Madden (of Good Charlotte) and Mark Hoppus (of blink-182) are, apparently, also contributing to the album.

I've also posted all the studio pics that Alex, Jack, Rian, John and others are posting on their Twitter and Instagram accounts. Check them out below.

Mark Hoppus tweeted this yesterday and also tagged Alex, Jack and Rian in the tweet.
It's me vs this thing today. pic.twitter.com/C6etKiZTtc

— |\/|∆®|{•├┤Ø%û5 (@markhoppus) October 17, 2014